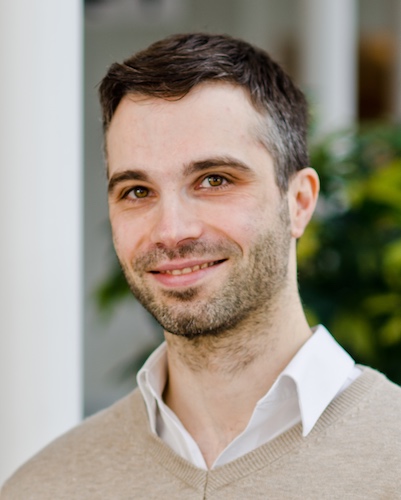 Last week on Tuesday, two largely-broadcast ceremonies took place in and around Jerusalem. One was the official ceremony at the start of Israel's "Memorial Day for the Fallen Soldiers of Israel's Wars and Victims of Acts of Terror", the other the "Joint Israeli-Palestinian Memorial Ceremony", organized by two NGOs and sponsored by a range of community and religious organizations. Both ceremonies were about sorrow and remembrance, both were attempts to grapple with a situation in the Middle East. In both, speeches and testimonials by bereaved people conveyed the conviction to stand strong and united in the face of grief, overcoming differences.  In a certain way, both ceremonies seemed each other's mirror image.
During the official ceremony, Israeli president Yitzhak Herzog emphasized the contribution of fallen men and women to the State of Israel, regardless of their origin, beliefs, religion, and Jewish or non-Jewish identity. On the other hand, he also stressed the state's "Jewish and democratic character", a concept whose application continues to spur debate on a daily basis. Also, while being a national commemoration, the event was also clearly a Jewish ceremony, taking place at the Western Wall, conducted in Hebrew, and with the Jewish remembrance prayer Yizkor being said.
The second ceremony was designed to bring together Israeli and Palestinian voices, speaking Hebrew and Arabic in more or less equal parts, with translation into English for a large international audience. While the ceremony was also conceived as a memorial ceremony with testimonies by persons who had lost a loved one, it contained, at times, clear political statements, without much context to discuss them. These statements included several calls for an end to occupation, while the word apartheid was used as well.
Israelis and Palestinians thus attempt to live with conflict and loss, as well as with the awareness itself that differences and disagreements exist. The conflict seems so recent and violent, though, that it obfuscates many efforts by collectives and individuals to achieve an encompassing picture of the situation, even in the moments it is most needed. Therefore, while the need for remembrance will continue to be part of the Israeli-Palestinian scene, it may be necessary to expand and mobilize one's understanding of the existence of political, ethnic and religious differences – sustained by diverging narratives – between the river and the sea. This is all but a straightforward process, yet it may be the only one to guarantee the security and safety everyone aspires to.
Indeed, from an outside point of view, it is possible to disentangle opposing, often mutually exclusive narratives, and to listen to all of them, without preconceptions and giving all parties the feeling that their stories may be "true". In such a perspective, a Palestinian youth killed when throwing rocks at IDF soldiers and a Jewish settler killed in an attack in the West Bank are both losses of human lives, something that most if not all intend to avoid on the basis of moral and religious considerations.
From within the existing narratives, which many Israelis and Palestinians have grown up with and lived by, it is much harder to reach such a point of view, precisely because the conflict has threatened the existence, livelihood and dignity of so many, and has caused irreparable grief. However, it may be the only way forward for the parties concerned, as all consider they are there to stay but hope to prevent more suffering and distress.
For Israel, it would mean getting to grips with the questions it has faced since its creation (and before), regarding its ideological and physical contours, its relations with Arab neighbors and their narratives, and the place of different groups within its own national discourse. For the critics of the prevailing Israeli narrative, it would mean using their critical mindset to engage with it, including by interacting with people they profoundly disagree with. Such an approach may help build a larger framework to deal with the realities they oppose.  
In light of the current state of affairs, these processes can only be painful, confrontational, and slow. It is impossible to know what their trajectory and outcomes would be, both in day-to-day interaction between people and on a political map. Also, many people are reticent to establish contacts with those they are bound to disagree with, or to increase awareness about them. Some simply choose to ignore or fight any initiatives of the like. All things considered, however, basic human needs and the pain that arises when they are not fulfilled show that a step-by-step increase in mutual understanding may be the only path towards a situation in which less casualties need to be mourned and remembered.
Dr. Alexander Loengarov is a visiting fellow at the international and European law program at Vrije Universiteit Brussel (Brussels, Belgium) and a former official of the European Economic and Social Committee of the European Union. At Vrije Universiteit Brussel, he coordinated the first rounds of the EU's Erasmus Mundus External Cooperation Window scheme for academic mobility with Israeli and Palestinian institutions. He has published analysis for think tanks like the Washington Institute for Near East Policy and Israel Policy Forum, in addition to opinion pieces on Middle East and Israeli politics written for the Brussels Times. His writings reflect solely his own views, and not those of the European Economic and Social Committee or the European Union, which cannot be held responsible for any use made of it.
Comments in Chronological order (0 total comments)