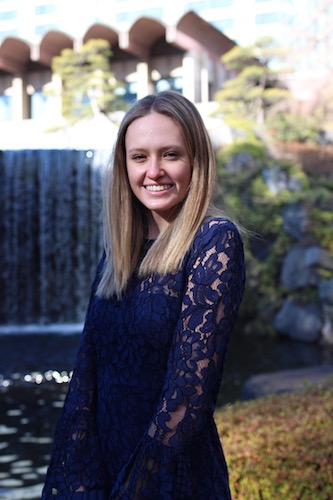 Laziness is a trait in blacks" – Donald Trump[i]
"As a race and in the mass [the Negroes] are altogether inferior to whites" – Theodore Roosevelt[ii]
These remarks from previous Presidents exemplify the mistreatment and stereotypes that are perpetuated against the African American people. The U.S. has long oppressed their citizens, calling it fair or just as it is in the eyes of the courts. This discrimination breaks its way into everyday culture through long-lasting stereotypes that make it seem as though these issues are characteristics born to the individual.
It is remarks like Donald Trump's that perpetuate the stigma that black people are lazy and irresponsible. However, while looking closer into the issue, one can find why white people may view it as such. A hospital in Greensboro, North Carolina conducted research that analyzed the percent of people that didn't attend their oncology treatment appointments. From the two historically black zip codes, the rates of no-shows were 13% and 15%[iii]. This data could easily be shrugged off as extra evidence proving that African American's are lazy. However, further research into this issue suggested that African Americans simply could not transport themselves to the hospital. Underprivileged families could not afford the gas prices needed to drive to the hospital, others only had one car per household, and many found that the bus ride was too long and indirect to reach the hospital on time[iv]. After implementing a transportation program to take patients to and from their appointments, the no-show rate decreased to 7% with 92% of the riders stating that they would not have come to their appointment if they had not been able to attend the program[v].
Further stereotypes can also be exonerated when looking at the big picture. Ideas of African Americans being criminals, their neighborhoods being dangerous, and them partaking in risky behaviors can be explained through the lack of funding these communities have historically received. Many black communities fell victim to redlining which segregated what neighborhoods were "better" than others[vi]. While African American communities were deemed a bad investment, it decreased the funding the area would receive, thus creating a system in which the education system, food security, and police aid all decreased[vii].
These examples illustrate the many facets of structural racism. As defined by Yearby, structural racism "is the way our systems (healthcare, education, employment, housing, and public health) are structured to advantage the majority and disadvantage racial and ethnic minorities" [viii]. It is this system that perpetuates the cultural, physical, and mental segregation that still exists within this country.
Avenues of justice have been announced to decrease this inequity. Reparations and diversity, equity, and inclusion programs have been among the most talked about, however, nothing could compare to the change America would see if it implemented a citizen's assembly system.
Currently, the law creating assembly in America is incredibly skewed towards benefitting one type of citizen. The majority of Congress is white, male, Gen X, Christian, and relatively wealthy[ix] and thus it's laws will ensure this demographic is accommodated for. These older white wealthy men tend to believe these harmful stereotypes, thus further perpetuating the structural discrimination that exists.
A citizen's assembly will provide the opposite. This form of governance consists of enlisting a group of residents to participate in a group deliberation on controversial topics. These individuals will be provided with the necessary research needed to thoroughly discuss each subject, allowing them to end with a collectively agreed upon bill or law. The assembly will be designed to include an accurate ratio of the many groups of people in this country. For example, since the United States is 50.8% female[x], the assembly will consist as such. The same ratios will exist for race, income, and age.
This system has been implemented in various countries around the world. France is among one of the nations who have done so. The government of France enlisted 150 citizens for their Citizens Convention for Climate to "learn about, debate and prepare draft laws on all issues relating to ways to combat climate change"[xi] within the years of 2019 and 2020. The people selected all corresponded to the various demographics of France allowing each individual to express their unique opinion.
This exercise not only helped the country but also the citizens participating within the assembly. They drafted laws that would increase education on climate change, decrease speeding limits to decrease carbon emissions, and criminalize ecocide[xii]. Although only 10% of the measures were selected by Parliament to impose[xiii], each individual found themselves incredibly impacted by the experience. Overall, the citizens became more politically active, switching their jobs and becoming more confident in their opinions. As it included people from Gen Z, younger generations felt empowered and continued with their activism after the conference ended[xiv].
This same outcome occurred when the practice was implemented in Ireland, used to decide whether or not to legalize gay marriage. An award-winning article by Bastian Berbner illustrates how a 62-year-old man, who previously was outrightly against gay rights, became close friends with a gay man during his time at the conference. After the assembly's decision to legalize gay marriage, these men are still friends, now advocating for more gay rights together[xv].
This comradery within activism can be the future for the United States. Historically, the country has ignored its promise to treat all equal. The inequitable implementation of the education, law enforcement, infrastructure, and law creating systems are all examples this mistreatment. The United States government rationalizes these actions through the invalid stereotypes perpetuated by its own Presidents. To begin to make the United States the fair and just country it implies it is, a citizen's assembly should be implemented, allowing an opportunity for everyone to participate in politics and create equal success and opportunity for all.
Grace Thomas is a rising senior at the George Washington University double majoring in International Affairs and Psychology and minoring in Chinese language and literature. He current research is focused on the intersection between structural government components and how it impacts people's day to day life.
---
[i] German Lopez, "Donald Trump's long history of racism, from the 1970s to 2020," Vox, August 13, 2020, https://www.vox.com/2016/7/25/12270880/donald-trump-racist-racism-history.
[ii] Laura Green, "Stereotypes: Negative Racial Stereotypes and Their Effect on Attitudes Toward African-Americans," Jim Crow Museum, Ferris State University, https://www.ferris.edu/HTMLS/news/jimcrow/links/essays/vcu.htm.
[iii] Rachel Marquez, "Implementing a Transportation Hub: A Holistic Approach to a Systematic Problem," Association of Community Cancer Centers 36, no. 3 (2021): 31-39.
[iv] Ibid.
[v] Ibid.
[vi] Jeramy Townsley, et. al., "The Lasting Impacts of Segregation and Redlining," SAVI, June 24, 2021, https://www.savi.org/2021/06/24/lasting-impacts-of-segregation/
[vii] Ibid.
[viii] Ruqaiijah Yearby, "Structural Racism and Health Disparities: Reconfiguring the Social Determinants of Health Framework to Include the Root Cause," The Journal of Law, Medicine & Ethics 48, (2020): 518:526.
[ix] Katherine Schaeffer, "The changing face of Congress in 7 charts," Pew Research Center, March 10, 2021, https://www.pewresearch.org/fact-tank/2021/03/10/the-changing-face-of-congress/
[x] "Quick Facts: United States," United States Census Bureau, https://www.census.gov/quickfacts/fact/table/US/PST045221
[xi] "Home," Convention Citoyenne pour le Climat, https://www.conventioncitoyennepourleclimat.fr/en/
[xii] Convention citoyenne - Démocratie en construction, directed by Naruna Kaplan de Macedo (2021; France: Les Films d'lci).
[xiii] Ibid.
[xiv] Ibid.
[xv] Bastian Berbner, "The Other Guy and Me," True Story Award, Süddeutsche Zeitung Magazin, May 25, 2018, https://truestoryaward.org/story/51
Comments in Chronological order (0 total comments)