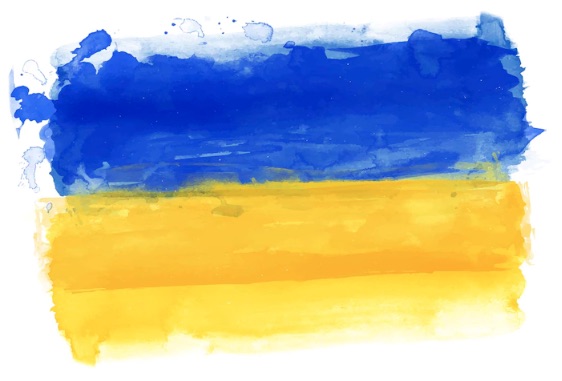 As the Russian invasion of Ukraine draws on and lives, property, and infrastructure are destroyed, those of us watching the devastation unfold are left to hope for a swift end to the violence. We have seen millions of people driven from there homes, made refugees in neighboring countries, we have seen bodies and burned-out buildings. We have seen the war in such frightening clarity and detail that peace, by comparison, can scarcely be imagined. We must, however, imagine it. After all, do not all wars end in peace? The shape of that peace, and the way to reach it, is the subject of this article.
In public statements Ukrainian president Zelensky has said that peace talks with Russia would only resume with guarantees that all territory occupied by Russia since the invasion would be returned, territory that includes Crimea. Russian leaders, including Putin, have said that their objective in Ukraine is to denazify the country, although there are questions about what exactly that entails.
I make two assumptions regarding these goals, each of which informs the efforts for peace that should be made. Firstly, I assume that Zelensky sincerely aims to see Crimea and other lost territory restored to Ukraine, and that it is not a negotiation technique. Secondly, I will assume that denazification is only a publicly circulated casus belli, and that the true objective of the invasion is to facilitate regime change in Ukraine.
Regarding Ukraine's goals, since Crimea was seized by Russia in 2014 it has been administered as part of the Russian Federation. Perhaps it is possible that over time as the Russian ability to wage war is eroded by sanctions and the capabilities of the Ukrainian defenders grow, Crimea could be retaken through military means, however this would likely come at great cost. An incursion into a region considered (by Russia) Russian territory would almost certainly result in a declaration of war from Russia. Such a declaration would enable the activation of Russian reserve forces, a force numbering in the millions, far surpassing the numbers that have been deployed against Ukraine thus far. In some ways, time is an ally to Ukraine. Russia's economy will only weaken further as the effects of international sanctions compound, and as the Ukrainian army is trained on NATO equipment, they will become only more effective in combat. Barring a significant change in momentum, victory for Russia becomes more distant every day. However, in the time it would take for the sanctions to force Russia to the negotiating table, Ukraine would likely have been at war for years. It is difficult to predict the extent of the destruction that would occur over that time, but the loss of life and property could be many times what it has been up to now.
On Russia's part, enacting a regime change would require territorial gains that are, for the moment, out of reach. However, even in a case where Kiev and much of Ukraine has been occupied, the government replaced, and the Ukrainian military defeated, Russia would have to contend with years of insurgency and an uncooperative population in the tens of millions. The new puppet government would face an immediate legitimation crisis and given the steadfast defense of Ukrainians up to this point, such a crisis would not be easily resolved. When the effects of sanctions are taken into consideration, Russia's long-term goals quickly become untenable.
However, if Russia's goal of regime change is understood as only a means to a set of ends, a more detailed analysis can take place. It can be assumed with strong confidence that one of the most important considerations made by Russia is Ukrainian membership in NATO. With a pro-Russian puppet in power, Ukraine would pose no threat of NATO expansion. Another matter that has been suggested as a possible war goal for Russia is access to the significant gas reserves located in the eastern half of Ukraine, the estimated value of these reserves exceeds one trillion US dollars.
Before describing the possible peace settlement, I would first note two important caveats. First, many western observers have argued that the invasion of Ukraine has historical similarities to the invasion of Czechoslovakia by Germany in 1939. There is a concern that granting any concessions to Russia would only embolden them to take further aggressive action, however I would respond by noting that the losses that Russia has taken in Ukraine amount to billions of dollars. Second, this plan does not make considerations for Ukraine's future security, while that is an important subject, I believe more options for addressing that concern exist during peacetime regardless.
A peaceful resolution to a war must allow leaders from both countries to sell it as a victory to their people. For Ukraine, maintaining their independence is that victory. Reclaiming Crimea is likely off the table, as are trials for the war crimes that have apparently been committed by Russian forces. Limited financial compensation for damage caused by Russian forces may be possible, although I stress the word 'limited'. Ukraine would have the borders it had before the February invasion began.
Russia would receive an amendment to the Ukrainian constitution, forbidding it from joining any foreign military alliance. Additionally, the Russian government would be granted resource rights to the natural gas reserves in eastern Ukraine. Russian State propaganda can come up with some way to say that Ukraine has been denazified, thus apparently achieving their objective.
Kieran Garvey is a student at George Mason University's Carter School of Conflict Analysis and Resolution, with a specialization in building peace within divided societies.
Bibliography
Welle, Deutsche. "Ukraine: Germany's Scholz and Russia's Putin Discuss Stalled Peace Talks - as It Happened: DW: 13.05.2022." DW.COM, May 13, 2022. https://www.dw.com/en/ukraine-germanys-scholz-and-russias-putin-discuss-stalled-peace-talks-as-it-happened/a-61781610.
Bertrand, Natasha, Jennifer Hansler, Alex Marquardt, and Brad Lendon. "Putin May Soon Officially Declare War on Ukraine, US and Western Officials Say." CNN. Cable News Network, May 3, 2022. https://www.cnn.com/2022/05/03/europe/russia-ukraine-declaration-of-war-intl-hnk-ml/index.html.
English, AS. "How Many Troops Has Russia Sent into Invasion of Ukraine?" Diario AS, February 26, 2022. https://en.as.com/en/2022/02/24/latest_news/1645729870_894320.html.
Mitzer, Stijn, Joost Oliemans Kemal, Dan Janovsky, and Jakub Janovsky. "Attack on Europe: Documenting Russian Equipment Losses during the 2022 Russian Invasion of Ukraine." Oryx, May 14, 2022. https://www.oryxspioenkop.com/2022/02/attack-on-europe-documenting-equipment.html.
Saidel, Peter. "Ukraine Seeks Full Restoration of Territory, Including Crimea, Zelensky Says." The Wall Street Journal. Dow Jones & Company, May 4, 2022. https://www.wsj.com/livecoverage/russia-ukraine-latest-news-2022-05-03/card/ukraine-seeks-full-restoration-of-territory-including-crimea-zelensky-says-OhagEzR1JZ2B7T3kTlnz.
Saul, Derek. "Russia-Ukraine War's Mounting Death Toll: Latest Estimates Suggest Russian Troops Have Been Hit Harder." Forbes. Forbes Magazine, April 26, 2022. https://www.forbes.com/sites/dereksaul/2022/04/26/russia-ukraine-wars-mounting-death-toll-latest-estimates-suggest-russian-troops-have-been-hit-harder/?sh=5e47ffb34549
Comments in Chronological order (0 total comments)