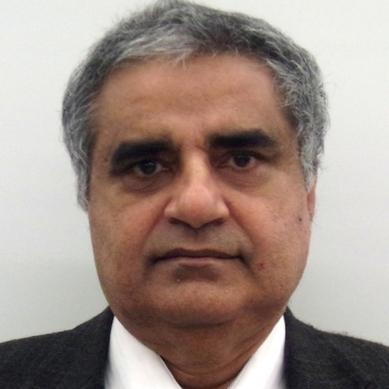 Soon after Nancy Pelosi's visit to Taiwan, an American congressional delegation is now in Taipei holding talks with the leadership. Today, China is castigating the United States for cheering Taiwan's independence. It has declared that it will take tough actions to defend itself. In the latest eruption of regional tensions, China announced a resumption of military exercises around Taiwan.
Earlier, Pelosi's visit has resulted in an unprecedented but measured Chinese military response. The American response has also been guarded. It accuses China of using Pelosi's visit as a pretext to try to change the status quo in the Taiwan Strait.
Perceptions matter in politics and must be comprehended.
American hawks argue that China will now be emboldened and will wage an unprecedented and intensified pressure campaign against Taiwan. It may use force, if necessary, to take Taiwan's control. American response is inadequate to the exigency of the threat as it does not project strength anymore.
At the risk of oversimplification, the following trends are stated:
Firstly, America will now increase defense assistance to Taiwan, and expand economic and political links with it. America will provide more incentives for Taiwanese investments, especially in the critical semiconductor industry. Today, America already has a military presence in Taiwan, albeit a tiny one. This presence will now grow.
Secondly, the United States announced pivot approach toward Asia will now become a reality. The Quad will confront China with greater vigor. America will also strengthen the Indo-Pacific Economic Framework agreement to counter China's influence.
Thirdly, domestic political factors will play out to exasperate relations between America and China. Distrust and communication gaps exist between the two. America is overly concerned about the expanding Chinese military. In turn, China perceives Taiwan as an American proxy being used to contain it.
Chinese domestic political factors are also acting as constraints. For the timing of the Party Congress this fall, making President Xi a President for Life means that he cannot appear to be weak against America. The domestic politics of nationalism will play out. The fear that China may eventually do what was hitherto thought to be impossible cannot be ignored. Politics will dictate developments of the crisis.
Lastly, neither side wants war. The Biden administration desperately wants to avoid war because it could have far-reaching consequences on the global economy. Hence, a measured response to the crisis. Same reason for China's restrained response. A war would weaken China's recovering economy which is still dependent on global markets. China knows that even escalating pressure on Taiwan would immediately damage its high-tech sectors dependent on its computer chips. Any war will have significant consequences for global supply chains that have interlinked America and China, as never before. Today, both heavily rely on mutual trade. Any war is going to devastate the global supply chains, already encountering interruptions and insecurity.
Notwithstanding the crisis, war is therefore highly unlikely. However, the conflict can be aggravated and may even flare up.
Dr. Sohail Mahmood is an Independent Political Analyst based in Chapel Hill NC.
Comments in Chronological order (0 total comments)