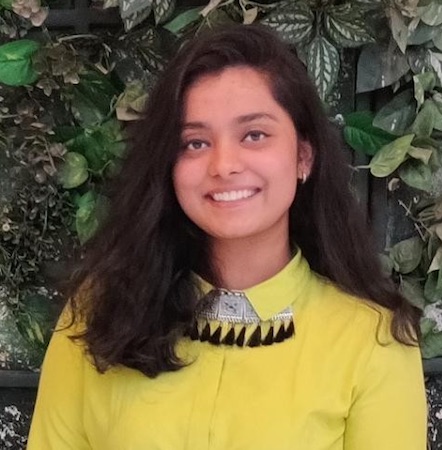 Turkiye (formerly Turkey) enjoys its status as a transcontinental country. The geopolitical impact of the West and the East on its foreign policy has been quite evident in recent years. At the crossroads of Europe and Middle East, Turkiye envisions itself as a center of political and economic power. Erdogan's vision of political, economical and military influence over the regions historically under the Ottoman Empire, highlights his desire for aggrandizement and strategic influence. His 'punch-above-the-weight' foreign policy has shifted the focus on elements like Realism, 'Neo-Ottomanism', hard power tactics, drone diplomacy and Islamic discourse. Erdogan can be regarded as one of the most experienced politicians in Turkish Politics. From thriving in the economic crisis of 2001 to surviving the Anti-government protest wave, his tenure has been marked with authoritarianism, expansionism, censorship, dissent and scandals. However, despite these internal complexities, his foreign policy is something that appeals to analysts across the globe today. The unstable graph of Erdogan's popularity and his perception as a leader, offers an explanation for his current actions in global scenarios. His steps for religious freedom, expression and minority rights, as a former Prime Minister had spurred his popularity. A similar situation can be witnessed in the current dynamics, where his actions as a meditator, has gained him popularity in NATO and international platforms. The corruption scandal, debt crisis and Anti-government protests in Turkey (2013-2019), may have spurned his popularity, but his recent endeavors are reshaping both his and his nation's identity.
TURKIYE AS A MEDIATOR
Turkey's proactive efforts to ensure its regional influence through negotiation and mediation has been quite evident in recent years. Its role in peacekeeping initiatives throughout the region have highlighted its incentives for regional integration, political and economic cooperation in the region. From Afghanistan (2021) to Ukraine (2022), Turkey acted like an ideal peace mediator. However, there is a difference between both situations. Afghanistan had proven to be a neutral ground for Turkey due to its close ties, religious similarities and zero territorial conflicts. It also shared closer ties with other players involved in the region during the crisis. Eg : Pakistan, USA, Iran and Qatar etc. Unlike other NATO members, Turkish troops were welcomed for decades in Afghanistan. However, its position with respect to the Russia-Ukraine War has been compromised due to multiple reasons. The intricate balancing act remains vulnerable and delicate considering the economic status Turkey is in at the moment. It has adopted a so-called - 'Pro Ukraine without being Anti Russia' approach and even hosted talks in Istanbul between Russian and Ukrainian negotiators, but the effort to end the hostilities failed. Therefore, if we evaluate Turkey's role as a mediator with a metric used in its previous interventions/mediations (eg: Libya, Ethiopia, Syria), then it could offer misleading results.  
RENEWED CLOUT
Turkiye, a NATO member, important partner to Russia and USA, has been aiding Ukraine during the war. In addition to military assistance (supply of Drones), it has contributed in rebuilding Ukraine's infrastructural facilities. Erdogan also received the Order of Prince Yaroslav the Wise (awarded for distinguished service in the field of state building, strengthening the international prestige of Ukraine) from Volodymyr Zelensky in 2020. Turkey thereby has been trying to manage its complex balancing act by aiding Ukraine and maintaining economic ties with Russia. This balancing act has gotten trickier, but it has given Erdogan a renewed clout in NATO. The goodwill secured by Turkey with the West post war has been remarkable. However, the US had a different response to Erdogan's no objection to Finland and Sweden's entry in NATO. In addition to these concerns, they have been furious at Turkey's drone assistance in the region. The position of Turkey as an equalizer and growing regional power has been shaped by its incentives, increased capabilities and economic gains.
US AND RUSSIAN RESPONSE
The power struggle increased in the region, with various actors such as the USA and Russia concerned about their geopolitical influence. The shift from unilateralism to multilateral approach, resulted in adversaries with the US and Russia. From Ukraine to Syria, drone diplomacy redefined Erdogan's foreign policy. The incentives of marketing and sourcing drones in various regional conflicts in Caucasus, Africa and the Middle East, were huge. It played a critical role for Turkey in asserting its interests with limited diplomatic channels. The strategies used by Turkey in this context have not been explored by analysts to that extent, however there is some understanding about the consequential response of major powers like US and Russia reshaping these strategies. The strategic interest of Turkey in the Horn of Africa, Middle Eastern nations and Caucasus, has been quite evident with the use of mercantilism and hard power tactics. Turkey has however been in a thaw with the US due to its S-400 deal with Russia. Trump's administration expelled Turkey from the F-35 program which hampered the relations with the US. The Biden administration has also been reconsidering its F-16 fighter jets deal in the wake of a second consignment deal with Russia. Turkey's partnership with Russia stems from economic and geopolitical considerations. It remains a close trading partner in economic, military and technological sectors. Despite the stance on Russia-Ukraine war, Turkey hopes to work on a 'transparent and mutually beneficial basis' with Russia. Erdogan refused to maintain contact with the Greek president, accusing him of breaching the agreement between nations and obstructing their business (delivery of fighter jets into Turkey). The key European governments have a mixed stance on Turkey's 'Pro Ukraine without Anti-Russia' position as there are numerous issues where Turkey has to deal with Russia. The strategic interests of Turkey will ensure a balanced stance on both the issues due to its internal economic crisis. It cannot afford to make Russia - a rival in the status quo. To fulfill its energy and food needs, Turkey will try to balance the situation by acting as a mediator. However, with actors like the US and Russia involved, it is difficult to have a balanced stance, especially when it's actively supplying military assistance to Ukraine and other middle income countries in the region.
Conclusion
Erdogan's military, economic and strategic tactics in the region are part of his 'Neo-ottomanism' ideology. His efforts to fuel regional conflicts by supplying drones has proved to be a masterplan for regional influence. The sense of realism instilled as a result of major power aggression in the region, has allowed Turkey to act as a neutral, peaceful actor in multiple regional conflicts. The complex balancing act may be difficult in the future but currently is reaping benefits for Turkey not only in NATO but as a regional power. Erdogan's moves have been calculated in a way which benefits its position despite different actors being present in the picture. The foreign policy has definitely been reshaped through new endeavors adopted by Erdogan and proves to be beneficial for its multilateral outlook in both short and long term. 
Anshika Singh is a third year student pursuing graduation from Miranda House. A trained Kathak Dancer, synthesizer player and international relations enthusiast with a demonstrated history of working with Youth organizations.
References
Comments in Chronological order (0 total comments)