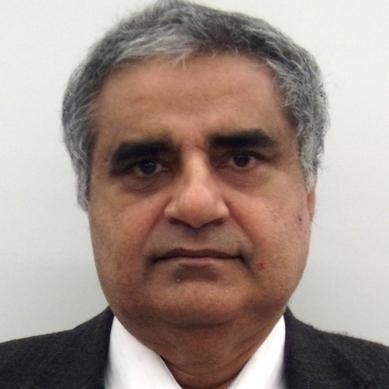 President Xi is visiting Saudi Arabia very soon and a new era is beginning in Chinese-Middle East relations. Given the question of uncertainty regarding the continuation of US policy in the Middle East, the summit is an opportunity to somehow reduce dependence on the West, especially the US, and strengthen Saudi Arabia's ability to pursue independent policies. The Gulf States believe the US has less to offer and less to threaten than it once did. Gulf monarchies' refusal to side with the US and Europe against Russia is not about Russia. It is about navigating the new multipolar world order, taking a transactional approach to protecting national interests.
There are also significant economic interests to promote. In the larger context, China's BRI project has featured converging interests with the region and is gradually strengthening its synergy with other crucial initiatives that cater to economic and social reforms in the region like Saudi Arabia's Vision 2030, Oman's Vision 2040, Qatar's Vision 2030, Kuwait's Vision 2035, and Egypt's Vision 2030. The plan to develop and expand the Maritime Silk Road – which would essentially connect China to the Mediterranean through the South China Sea, the Indian Ocean, and the Suez Canal – is a vital pillar of China's BRI. The strategic maritime choke points along these shipping routes give further impetus for Beijing to pump in more money in the form of investments and infrastructure-building projects in the Middle East. Beijing has a huge stake in the region especially as China's top crude oil providers include Saudi Arabia, Oman, Kuwait, Iraq, and the UAE. China in recent years has increased its oil imports from Iran at cheaper rates as well. To protect its strategic interests, China will likely enhance its military ties further as regional tensions escalate and extra-regional powers are now focused on quickly adapting to regional geopolitical changes. Beyond oil exports, Saudi Arabia, which seeks to diversify its economy and reduce its dependence on oil exports, is looking to position itself as a major destination for Chinese investments and, to do so, integrate into the BRI. For Chinese companies, increased involvement in Arab Gulf states particularly in the development and construction of ports and railways is economically beneficial and the right move from a geopolitical perspective, if it matches party aspirations and provides concrete substance to the initiative. The volume of trade between Arab Gulf countries and China has increased steadily from $10 billion in 2000 to $117 billion in 2016. Furthermore, China is expected to become the main export destination for the Arab Gulf countries.
Saudis view the summit as an opportunity to further bolster ties with China which can provide some leverage against the US. China is a reliable partner for Saudi Arabia and a market that has huge potential for expansion. From Riyadh's perspective, ties with China are not meant to replace ties with the United States, but rather to complement them in economic and political aspects without the bothersome
Saudis resent undue political interference in their internal affairs by the West, especially criticism on issues of human rights and democratization. The Chinese will deal with leaders the Americans won't. The Chinese model of authoritarian capitalism already fascinates many Middle Eastern regimes, which see cooperation with China to resist Western pressure to pursue governance reforms and human rights accountability. Thus, for example, following the murder of Saudi journalist Jamal Khashoggi, China was one of the only countries to openly express support for MBS. Both countries, therefore, find comfort in mutual respect of their sovereignty, without striving for change in the other; both are troubled by the challenges to their stability posed by the upheavals in the Middle East; both strive for stability and security in the Middle East and secure energy supplies, and both identify a mutual zone of interest in economic development while preserving the ruling order.
Today, there is little strategic cooperation between Saudi Arabia and China and China does not share the Saudis' hostility toward Iran. Saudi Arabia's strategic partner remains the US, and almost all of its armaments supply comes from the US, the United Kingdom, and other Western states.
MBS political strategy with China?
MBS hopes that China abandons its balancing act between Saudi Arabia and rival Iran. MBS has quietly but persistently urged China to ditch rival Iran in favor of Saudi Arabia Iran and Saudi Arabia had closed their embassies in each other's capital after a mob ransacked the kingdom's mission in Tehran in protest of the execution of a prominent Saudi Shiite cleric. To his disliking, China retains close ties with Iran, Saudi Arabia's greatest enemy. China and Iran have developed extensive ties over the years, which reflect China's energy needs and Iran's natural resources, as well as additional economic ties such as the sale of arms a partnership hardly to MBS's liking. As a permanent member of the United Nations Security Council, China has given significant political backing to Iran, even though the scope of oil trade between them has declined since the US administration canceled the waivers it granted Beijing.
Today, MBS desires to hedge bets against the US in the national interest of Saudi Arabia. Despite the chill in diplomatic relations, the US continues to rely on Saudi Arabia as a bulwark against Iran and a key strategic partner in a volatile region. MBS calculations stem from this stark fact and will likely continue to exploit the situation, pushing for an increasingly independent foreign policy. He doesn't want to be constantly worrying about the US suddenly ditching Saudi Arabia. Thus, the US will be taken for granted, so to speak.
He aims to further strengthen political ties between China and Saudi Arabia. In 2016, relations between the countries were upgraded to a "comprehensive strategic partnership" a largely symbolic definition that implies a tightening of long-term ties. Alongside its political and economic influence, China is also investing resources to increase its cultural presence. For example, in June 2019, the Confucius Institute was opened at King Saud University in Riyadh. The Institute will provide Chinese language courses and promote cultural communication between the countries. Yet despite these positive developments, China's involvement in Saudi Arabia can still be defined as limited with Beijing marking its presence through vague declarations and token attempts at mediation in times of crisis. MBS wants to change this now. Certainly, MBS will welcome China with open arms offering a comprehensive plan to cement bilateral ties further and establish a strategic partnership.
Concrete moves will include the following:
Improved trade ties. Saudi Arabia, one of the two largest economies in the Middle East, is a major target for China. Saudi Arabia's trade with China in 2017 was $45 billion and in 2020, Saudi Arabia became China's largest trading partner in the region, with imports and exports worth over $67 billion Trade between the two nations reached $65 billion during the first seven months this year, up by almost 40 percent year-on-year. This will be further increased.
Increased arms purchases from China because the US isn't selling all that Saudis want. Therefore, in the future, there will be increased arms purchases aimed at tightening Saudi Arabia's relations with China, to create leverage over the US in part in response to the US refusal to sell it certain systems and to reduce its dependency on a single supplier. Purchasing weapons from various sources requires matching parts, specialized training, and a specific maintenance system, and therefore imposes a burden on armies.
Improved overall ties between Saudi Arabia and China have been deepening for several years already mostly; these ties have been based on a mutually beneficial economic relationship, one that highlights synergies between China's trillion-dollar, trade-boosting Belt and Road Initiative and Saudi Arabia's modernization project, Vision 2030. There are obvious advantages to dealing with a country that will be a long-term buyer of gas and oil, while European customers are increasingly looking into solar and wind power. Part of Vision 2030 is about preparing Saudi Arabia for a future when oil is less important, and one aspect is to boost Saudi Arabia's potential as a logistics hub in the Middle East. The Belt and Road Initiative fits into this, and China and Saudi Arabia have what is known as a "comprehensive strategic partnership"
Increasing China's security footprint in and around the Gulf: Chinese naval forces were dispatched to the Gulf of Aden (to combat maritime piracy); Chinese ships have visited ports in the Gulf; a naval and aerial support base was opened in Djibouti, China's first outside of its borders; China took over management of a sea port in Pakistan; and joint military exercises were conducted by China with Iran, Russia, and Saudi Arabia. Furthermore, new areas have joined China-Saudi security cooperation. Riyadh's increasing interest in unmanned aerial vehicles and the continued US refusal to provide certain capabilities due to policy restrictions, export controls, and the need to consider Israel's security needs has led to its acquisition of these capabilities from China. Although the Chinese platforms are known to be of lower quality compared to Western products, they seem sufficiently satisfactory, and in any case, it is evident that this quality is constantly improving. China is prepared to transfer its advanced platforms to its clients. In this context, Beijing has reportedly agreed to manufacture jointly with Riyadh CH-4 unmanned aerial vehicles that Saudi Arabia already operates, and to this end establish a factory in Saudi territory. Overall, Riyadh and Beijing seem willing to expand military cooperation gradually. For example, in October 2016, Chinese and Saudi forces completed the first joint drill of its kind in counterterrorism, and in November 2019, conducted a joint naval exercise, the first of its kind in the Red Sea. Such collaborations will allow both parties to gradually advance their military ties on "soft" issues as low-risk support to their economic ties, in the service of their mutual interests.
Bolster cooperation between China and Saudi Arabia is the civilian nuclear field. In response to Iran's nuclear development and due to considerations of prestige and growing energy needs, Saudi Arabia has in recent years begun to explore the nuclear path. The Kingdom recently declared that it plans to develop a nuclear program for electricity production and water desalination. Riyadh is already preparing and has signed many cooperation agreements in the field with several countries. Since 2012, relations between Saudi Arabia and China in the nuclear field have tightened and a series of memoranda of understanding have been signed between Beijing and Riyadh in the nuclear field, including the opening of a branch of China National Nuclear Corporation in Riyadh.
Bolster cooperation between the countries is space. During his visit to China in 2017, King Salman signed a space research cooperation agreement between the countries: the Saudis have decided to establish a satellite research, development, and production infrastructure with Chinese assistance to gain independence in the field. In December 2018, it was reported that two Saudi-designed earth observation satellites were launched on a Chinese rocket and would be operated from a research center in Riyadh. More cooperation will be planned in this area.
The technology sector is poised for growth.  Chinese firms are making great inroads into the region at each level of the technology stack. In infrastructure, hardware, software, and apps, China has a competitive edge. In looking at how China has developed its own "smart" infrastructure in its cities, transportation, commerce, and health care, its performance gives it an edge over the U.S. This can lead to spillover effects – tech involves a lot of normative cooperation as well, and one can see how the greater use of Chinese applications will result in greater Chinese influence across other related platforms as well.
Increased cooperation in the energy sector. Saudi Arabia continues to be China's most reliable partner and supplier of crude oil. Both sides confirmed "their willingness to work together to support the stability of the international oil market, continue close communication and strengthen co-operation to address emerging risks and challenges. Saudi Arabia is China's top crude supplier with most of the country's refineries designed to crack Middle East crudes. The producer delivered 1.76 million b/d of shipment in January-August to lift the market share to 17.7% from 16.9% a year earlier, despite the volume edging down 0.3% year on year, according to China's customs data. The Saudi and Chinese energy counterparts also continued discussions on developing joint integrated refining and petrochemical complexes. The two sides said they planned to cooperate on the peaceful use of nuclear energy and in developing renewables. The kingdom's state oil company Saudi Aramco is looking at several opportunities with China's state-backed Sinopec. Aramco has an interest in China's downstream sector as it looks to lock in demand for its crude in China. Saudi Aramco decided to move forward with a 300,000 b/d oil refinery and petrochemical project in northeast China with the North Huajin Chemical Industries Group Corporation and Panjin Xincheng Industrial Group companies. It is expected to be operational in 2024 and will cost some $10 billion. Chinese state-owned Sinopec also plans to add a petrochemicals plant to its 280,000 b/d Fujian refining complex as part of its phase two-expansion plans, S&P Global reported on March 9. On March 8, Aramco and Sinopec said they would study possible capacity expansion at the Fujian refinery.
Increased Chinese investments in the Saudi Arabian economy. Saudi Arabia, the Arab world's largest economy, is expanding its industrial, manufacturing, and mining sectors as part of its Vision 2030 strategy that aims to reduce its reliance on oil revenue and diversify its economy. Last year, the kingdom launched the National Investment Strategy, which seeks to attract 388 billion riyals in foreign direct investments annually, according to the state-run Saudi Press Agency. Earlier this year, Lucid Group, the carmaker backed by Saudi Arabia's Public Investment Fund, announced plans to set up a factory in the kingdom. US-listed Lucid has signed agreements with the Ministry of Investment of Saudi Arabia, the Saudi Industrial Development Fund, and the King Abdullah Economic City for the development of the factory.
The Saudi Politics of Balancing Relations with China and the US?
The close strategic ties between Saudi Arabia and the US determine the boundaries of its relations with China, out of an understanding that the US is its guarantor and will remain so for at least the foreseeable future. Clearly, Saudi Arabia understands that there is no good alternative to the US security guarantees at present, but doubts about the credibility of Washington's political commitment in the long term persist. Moreover, in Riyadh's view, relations with China can complement its relations with Washington in certain respects, and may even serve as potential leverage over Washington.
Meanwhile, Saudi Arabia is caught in the middle trying to balance relations with the two global powers.
Today, Saudi Arabia is seeking a broad economic and security relationship with China in the balancing attempt which isn't proving easy at all simply because of recent political developments.  
Saudi Arabia desires to end its near-total dependence on the US for security, especially against the historic enemy Iran, which threatens it. Very recently, Iran's intelligence minister told its regional rival Saudi Arabia that there is no guarantee of Tehran continuing its "strategic patience" Iran has accused foreign enemies, including Saudi Arabia, of fomenting the current unrest raging since the death in police custody of Amini after her arrest for allegedly flouting the republic's strict dress code imposed on women.
Today, the US believes that there is an imminent threat to Saudi Arabian from Iran. Meanwhile, US and Saudi officials are also monitoring an increased threat from Iran to Iraq, where the US has thousands of troops and personnel spread across several military bases.
The threat to Saudi Arabia and Iraq led the US and Saudi militaries to raise their alert levels last week, both officials said. The two militaries have shortened the response time of the Patriot missile defense batteries stationed in the region and warned bases of the threat. They may also move fighter jets to new locations.
The US is also concerned by Iran's other moves in the region, including transferring drones to Russia for use against Ukrainian civilians and agreeing to supply ballistic missiles. The threat from Iran also appears to have brought the US and Saudi Arabia closer and they will continue to view the Iranian regime as a grave threat to both US and Saudi interests. This factor, among many, serves to keep the US-China partnership alive notwithstanding all the sources of tension between the two countries. Unlike China, the US is also a sworn enemy of Iran. Therefore, the Saudis rely on it for support against their common enemy.
Today, there are about 2,500 US forces now in Saudi Arabia, many of them involved in high-tech intelligence work and training. The US is the supplier of nearly three-quarters of all weapons systems used by the Saudi military, including constantly needed parts, repairs, and upgrades.
Military sales to the kingdom have been the subject of repeated controversy in recent years, as many in Congress have objected to them. Earlier, President Biden had banned Saudi's purchase of offensive weapons. Today, the Biden administration is considering delaying promised military aid to Saudi Arabia in response to the Gulf country's decision to slash oil production.
It could include shipments of Patriot MIM-104E guided ballistic missiles, of which Saudi Arabia has a contract to purchase 300 from the US. The Saudis have Patriot launch systems but need the missiles to defend against attacks from Houthi rebels in Yemen. Along with hindering military aid, another option is to exclude Saudi Arabia from upcoming military exercises and regional engagements.
Notwithstanding the recent spat with the Biden administration over the decision by the OPEC+ oil producer group to slash its output, it wants to preserve the strong bilateral security relationship between Saudi Arabia and the US. Past bilateral strains in recent years, including human rights concerns over the Saudi-led war in Yemen, and the Khashoggi in 2018.
Certainly, the Biden administration is not going to take any drastic action against Saudi Arabia. Most likely, the two countries will be able to overcome their recent differences.
Undoubtedly, the US is committed to the long-standing strategic military partnership with Saudi Arabia. It maintains significant military assets in the region, including Saudi Arabia. Only about 6 percent of U.S. oil imports now come from Saudi Arabia. But security and intelligence ties are the linchpins of U.S.-Saudi relations.
Most importantly, Saudi Arabia has very close historic ties with the US, and balancing them with China is a formidable endeavor. Therefore, the Saudis are working on a long-term plan to bolster economic and security ties with China.  The Saudis view it in their national interest to do so. But there are only so many strategic security ties that can be established between Saudi Arabia and China. Given the deep relationship between Saudi Arabia and the US, China is hardly the new eminent global power or the "balancer" in the region. Therefore, the summit isn't expected to produce any significant breakthroughs as such. However, it will cement personal ties between President Xi and MBS. Also given that President Xi has enthusiastically embraced MBS, suggesting the relationship between the two will only grow further quickly.
Dr. Sohail Mahmood is an Independent Political Analyst based in Chapel Hill NC
Comments in Chronological order (0 total comments)